Bouncing boys have fun on the square.
Farmers Bank Stage for entertainment was busy all night.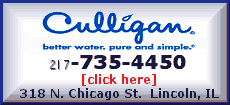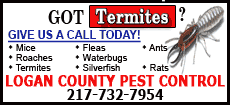 Mount Pulaski Jaycees rock band performs Friday evening for a huge crowd.
Another Jaycees band photo shows the crowd.
Jeff Clements serves homemade ice cream to Mr. and Mrs. Orville Bandelow as the Mount Pulaski United Methodist Church raises funds for air conditioning in the main part of the church.
Debra Gellman's "Sadie's Secret Place" on the west side of square
was decorated for the fall festival.